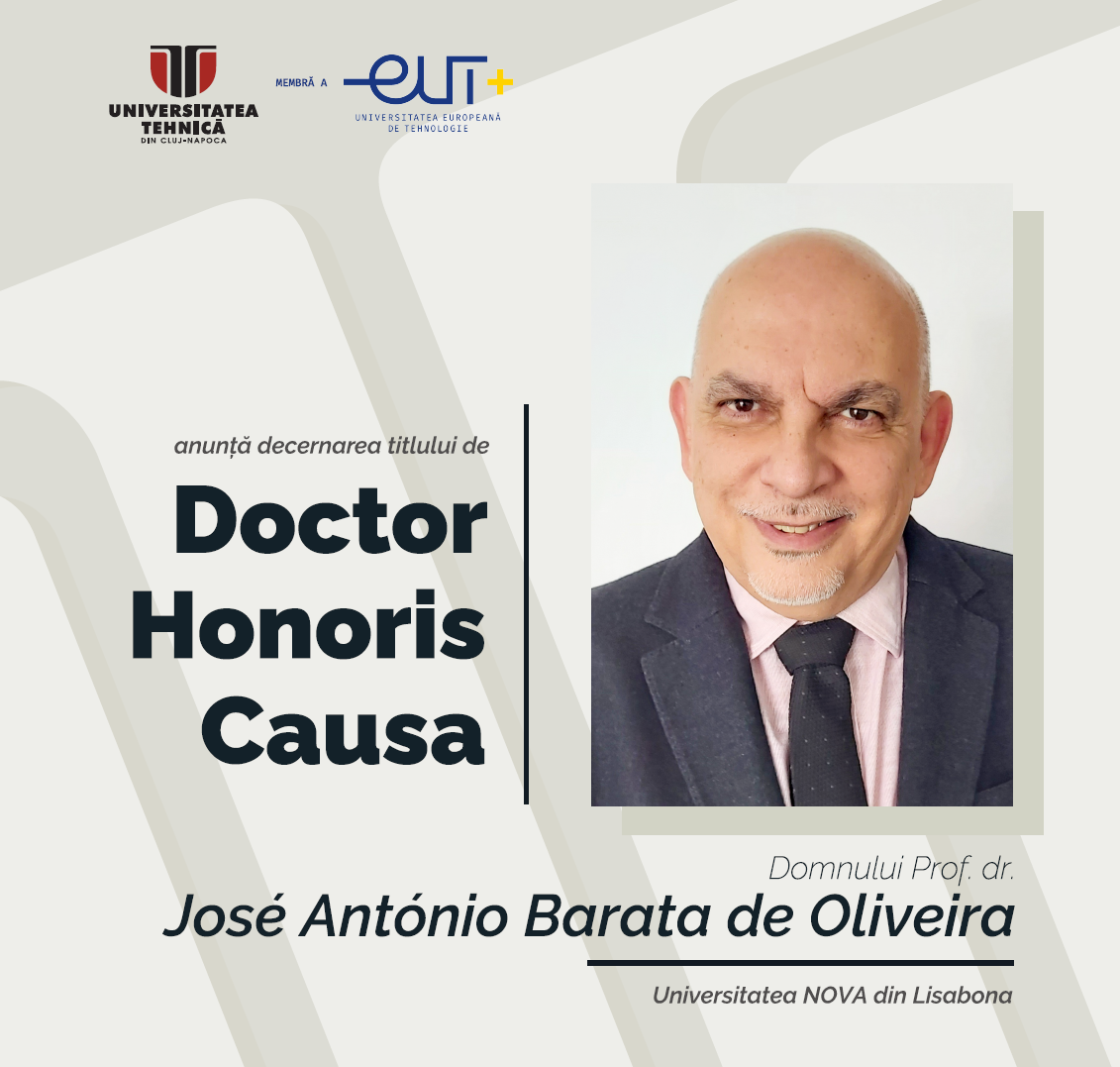 Technical University of Cluj-Napoca 
UTCN announces the awarding of the title of Doctor Honoris Causa to the university Professor Jose Antonio Barata de Oliveira.
Laudatio:
professor Petrică Pop Sitar
Ceremony
26 May 2023 – 11:00 AM
Technical University of Cluj-Napoca, North University Centre of Baia Mare.
The extended Manufacturer Usage Description (MUD) file is an extension of the MUD Internet Engineering Task Force (IETF) standard. The MUD specification's major goal is to limit the threat and attack surface of a certain IoT device by allowing manufacturers to establish network behaviour profiles for their devices. Each profile is built around a set of policies, or Access Control Lists (ACLs), that specify the communication's endpoints.