BIECO – Building Trust in Ecosystems and Ecosystem Components
---
The general objective of BIECO is to develop a framework that enables measurable, risk-based trust while developing, deploying and operating complex interconnected ICT systems.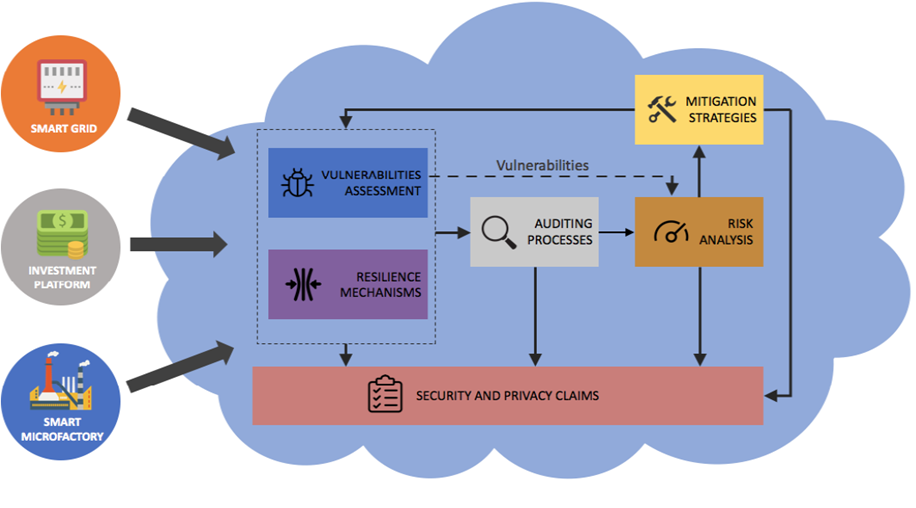 ---
We aim to achieve this by handling the reliability and trust aspects of ecosystem participants (ICT systems, ICT system components and actors) within the supply chain.
The following shows the specific SMART (Specific, Measurable, Achievable, Realistic, Time-bound) objectives of the project, taking into account the challenges of this kind of complex ecosystems.
OBJECTIVE 1: Providing a framework that allows reinforcing trust in ICT supply chains (WP2)
OBJECTIVE 2: Performing advanced vulnerability assessment over ICT supply chains (WP3)
OBJECTIVE 3: Achieving resilience in ecosystems formed by unreliable components (WP4)
OBJECTIVE 4: Extending auditing process to evaluate interconnected ICT systems (WP5)
OBJECTIVE 5: Provide advanced risk analysis and mitigation strategies that support a view of the complete ICT supply chain (WP6)
OBJECTIVE 6: Perform evidence-based security assurance and a harmonized certification for ICT systems (WP7

)
OBJECTIVE 7: Industrial validation of BIECO's framework within IoT ecosystems (WP8)