The general objective of BIECO is to develop a framework that enables measurable, risk-based trust while developing, deploying and operating complex interconnected ICT systems.
The BIECO team is proud to announce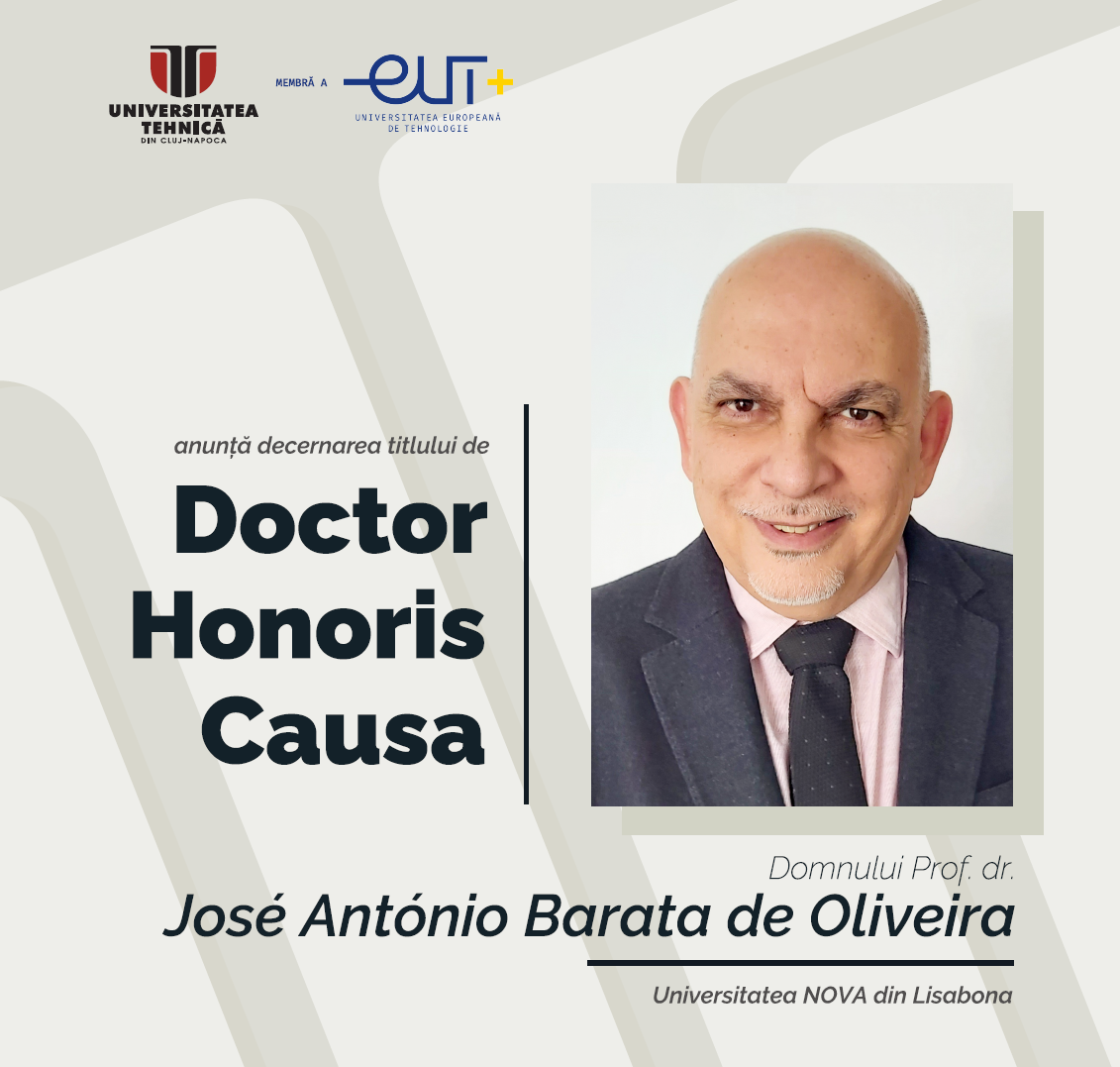 We aim to achieve this by handling the reliability and trust aspects of ecosystem participants (ICT systems, ICT system components and actors) within the supply chain.
The following shows the specific SMART (Specific, Measurable, Achievable, Realistic, Time-bound) objectives of the project, taking into account the challenges of this kind of complex ecosystems.
Security evaluation methodology to evaluate the security of an ICT system. The methodology is based on standards such as ISO 31000 standard for Risk Management, the ISO 29119 standard for Security Testing or the MUD standard. The methodology defines a set of high-level steps that should be followed by the security evaluator and is intended to serve as a basis for the security certification. Moreover, the proposed methodology is intended to be generic enough to be instantiated though different techniques and tools.
The rationale behind BIECO's concept is to deliver a framework for improving trust and security within ICT supply chains. These are complex ecosystems comprising several heterogeneous technologies, processes, actors (e.g., end-users, software or hardware providers and organizations) and resources, all of which generate or exchange data forming extremely complex information management systems.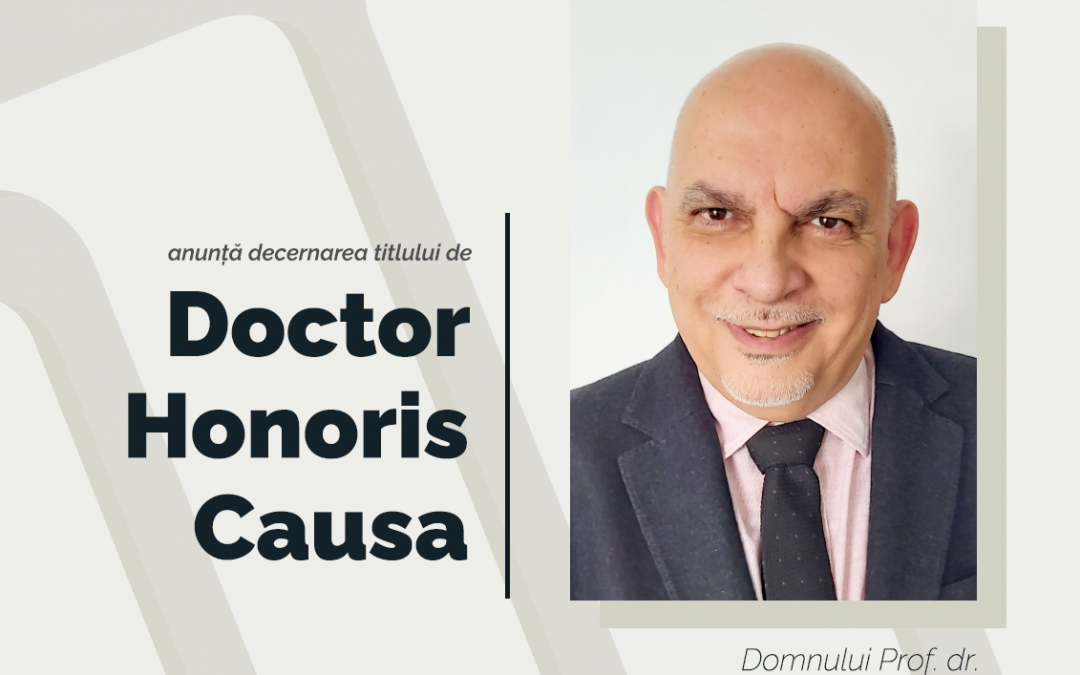 Doctor honoris causaTechnical University of Cluj-Napoca  UTCN announces the awarding of the title of Doctor Honoris Causa to the university Professor Jose Antonio Barata de Oliveira. Laudatio:professor Petrică Pop Sitar Ceremony26 May 2023 - 11:00 AMTechnical...
read more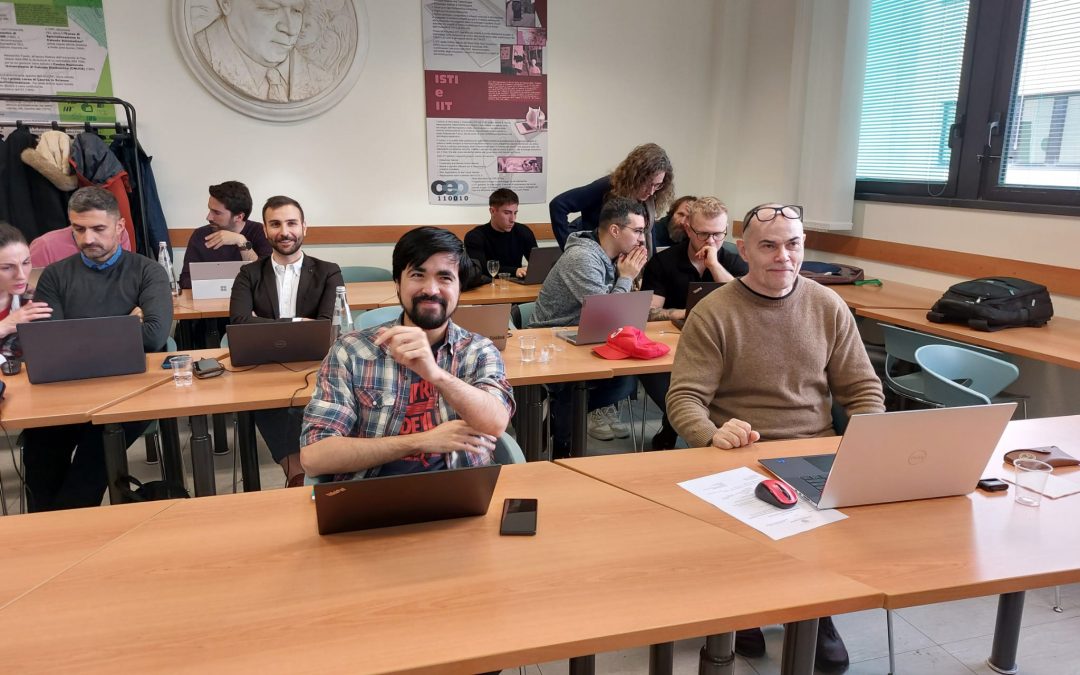 BIECO Use Cases Integration Workshop, Pisa 27-28 March 2023 – Day 2
read more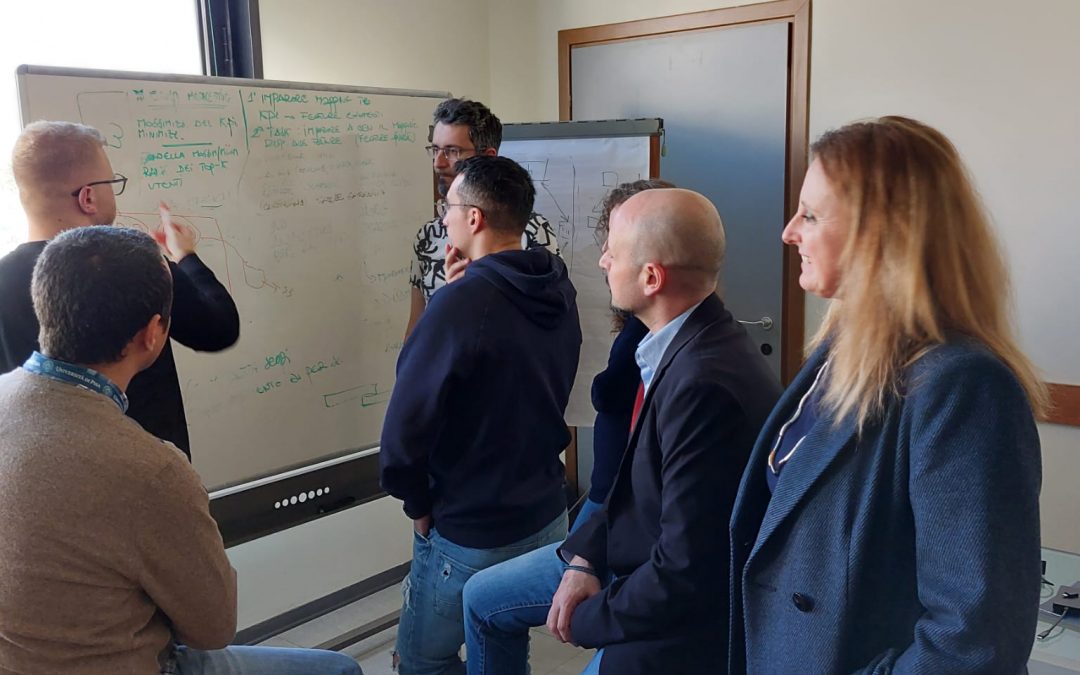 BIECO Use Cases Integration Workshop, Pisa 27-28 March 2023 – Day 1
read more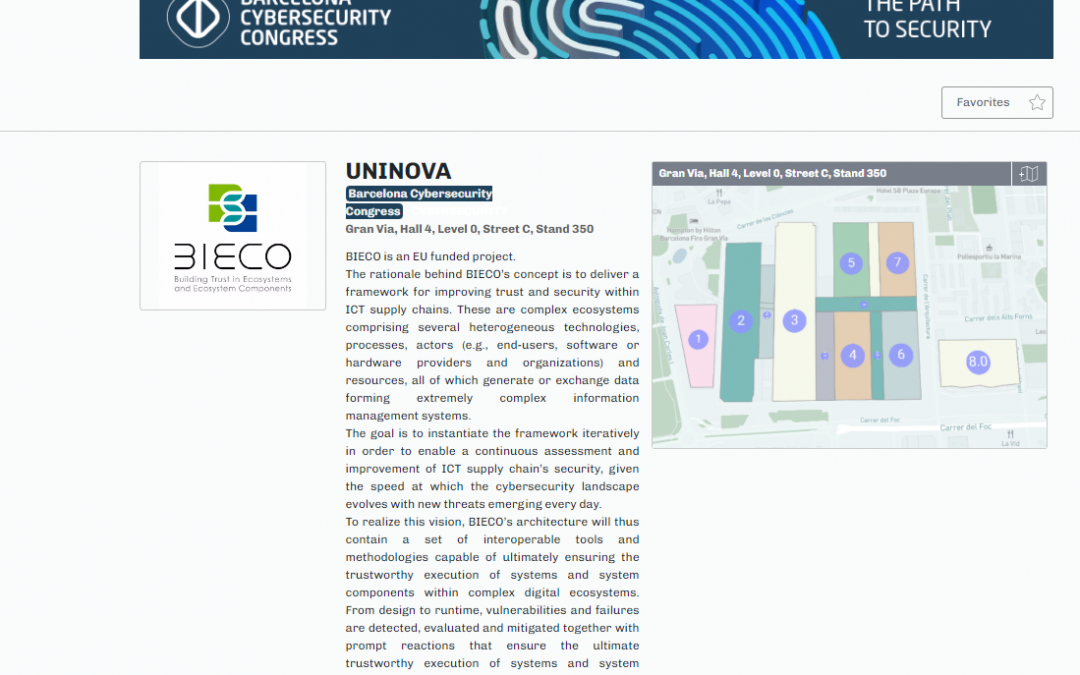 Barcelona IOT Solutiona World Congress - Official websitehttps://ecatalogue.firabarcelona.com/iotswc23/exhibitor/205777/detail?lang=en_GB UNINOVA Barcelona Cybersecurity Congress CYBERSECURITY Gran Via, Hall 4, Level 0, Street C, Stand 350 BIECO is an EU...
read more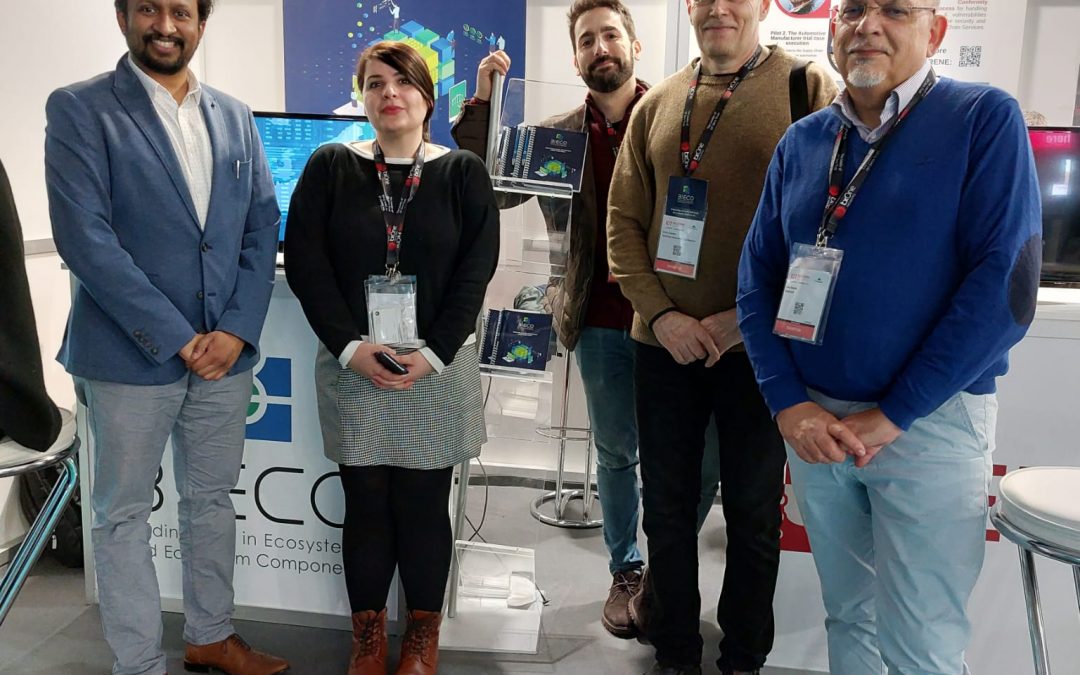 Barcelona IOT Solutiona World Congress - Day 3
read more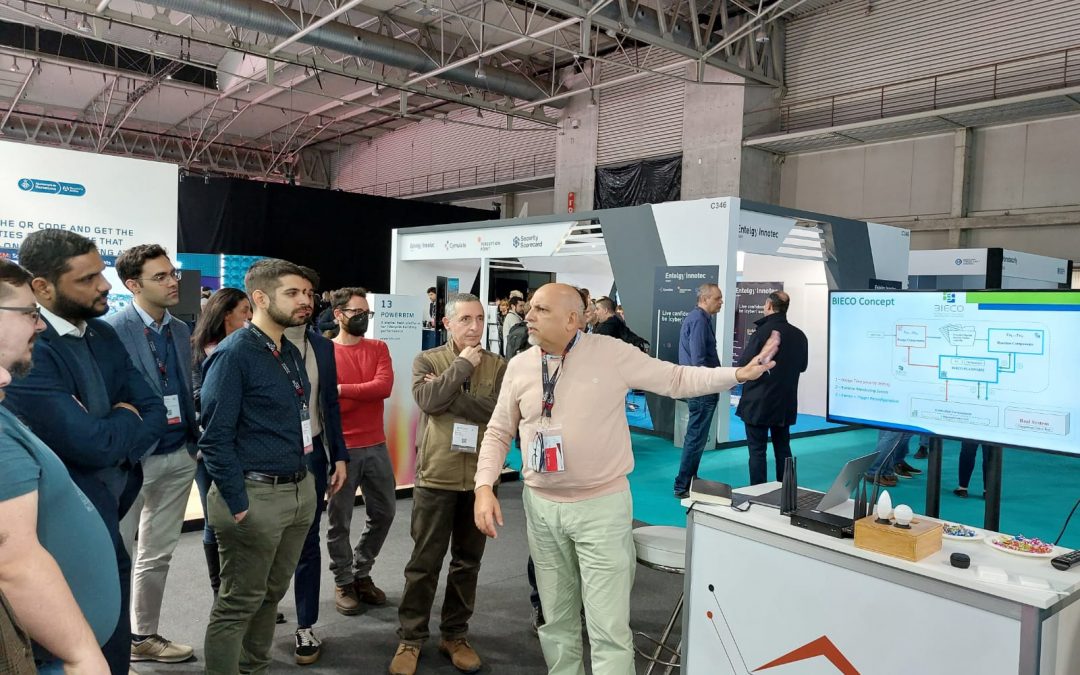 Barcelona IOT Solutiona World Congress - Day 2
read more