WP7 – Security and Privacy Claims
 Coordinated by
UMU (M01-M12)
The main objective of this work package is to develop a security certification methodology combining risk assessment and testing to evaluate a system over a series of security and privacy claims based on objective metrics, allowing harmonisation and mutual recognition based on evidence that quantify the level of trust.
The specific goals of WP7 are to:
Identify suitable security and privacy metrics and claims to evaluate the security and privacy of a system
Develop a security certification methodology using the identified security and privacy metrics and claims.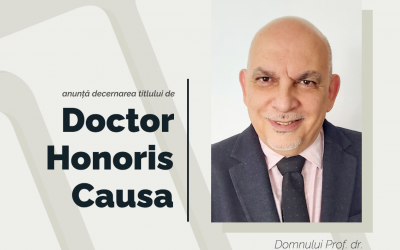 Doctor honoris causaTechnical University of Cluj-Napoca  UTCN announces the awarding of the title of Doctor Honoris Causa to the university Professor Jose Antonio Barata de Oliveira. Laudatio:professor Petrică Pop Sitar Ceremony26 May 2023 - 11:00 AMTechnical...