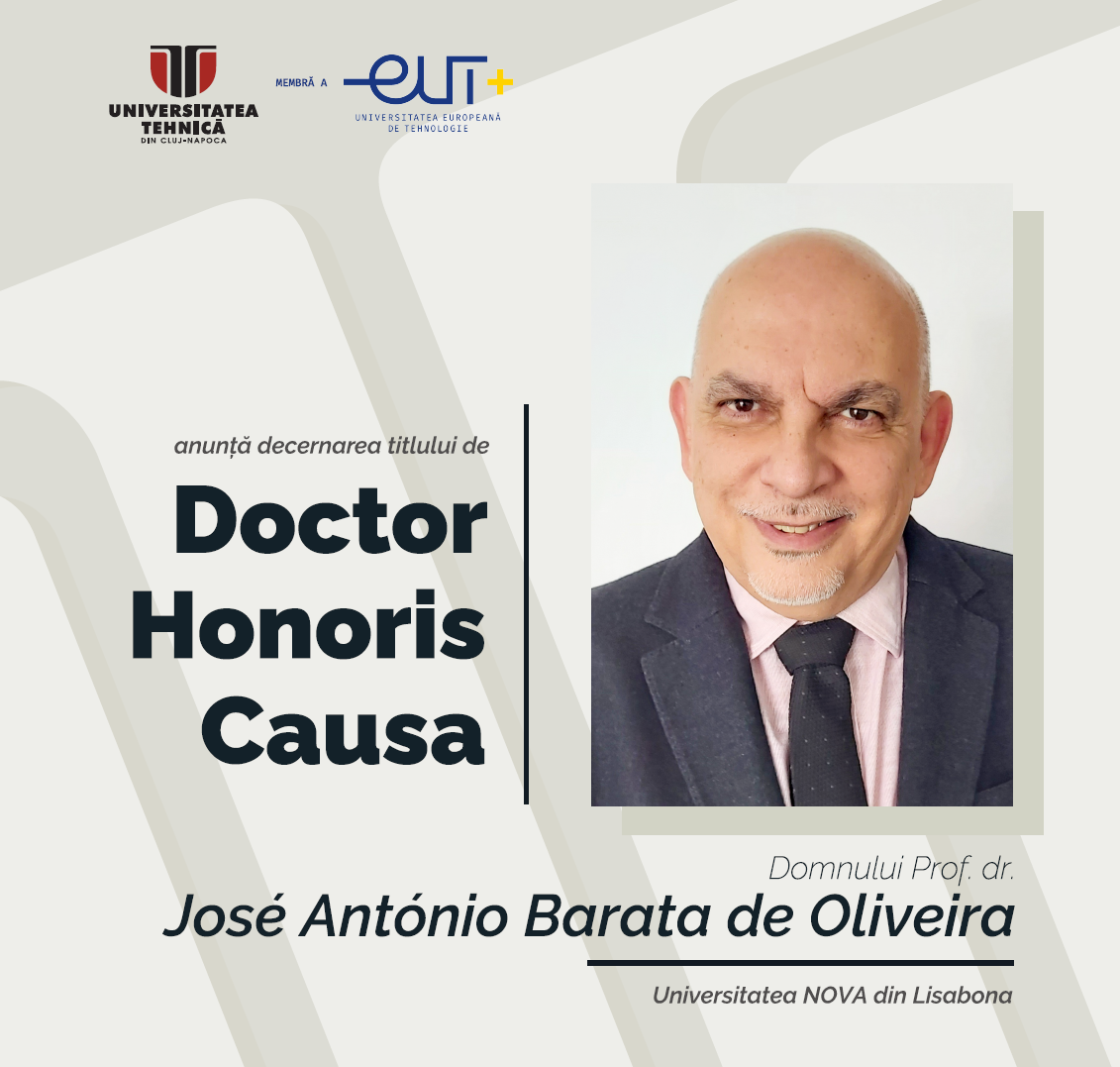 Technical University of Cluj-Napoca 
UTCN announces the awarding of the title of Doctor Honoris Causa to the university Professor Jose Antonio Barata de Oliveira.
Laudatio:
professor Petrică Pop Sitar
Ceremony
26 May 2023 – 11:00 AM
Technical University of Cluj-Napoca, North University Centre of Baia Mare.
Data Collection Tool (DCT) stores information from relevant vulnerability related datasets, providing a single access point to information required by the vulnerability detection and forecasting tools developed in T3.3, as well as for the failure prediction tools developed in T4.2.