ENTRUST – Ensuring Secure & Safe Connected Medical Devicea Design with Zero Trust Principles

ENTRUST sits at the forefront of digital transformation for the Healthcare domain as it moves into the next generation of Connected Medical Devices, where the expansion of connectivity and data processing capabilities and resources at the edge have revolutionized the health sector by improving outcomes, lowering healthcare costs, and enhancing patient safety.
​
As the number of devices grows, so does the attack surface. Cyberattacks targeting healthcare organizations and their infrastructure could compromise clinical data and personal health information. This increases the already critical need for more robust medical device security and trust management, including strong authentication capabilities and device operational assurance.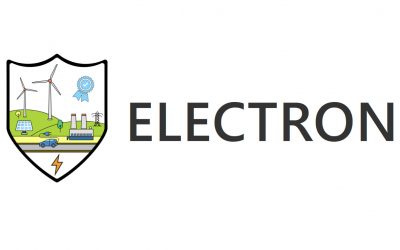 ELECTRON - rEsilient and seLf-healed EleCTRical pOwer Nanogrid Objective ELECTRON is EU H2020 SU-DS04-2018-2020 funded research project that aims at delivering a new-generation EPES platform, capable of empowering the resilience of energy systems against cyber,...