ERATOSTHENES – IoT Trust and Identity Management Framework

The growth of IoT deployment and the contemporary advancements of network technologies will lead to even higher penetration of IoT devices in every aspect of human life. This will undoubtedly create a huge attack surface and consequently generate cascading cybersecurity risks in the upcoming years. Nevertheless, the heterogeneity of the IoT landscape is extremely challenging to establish a trustworthy environment among diverse devices and hampers the efforts to manage them under a holistic framework.
Thank you for reading this post, don't forget to subscribe!
ERATOSTHENES aims to solve these critical obstacles considering "Security of Things" as core to the future IoT success. ERATOSTHENES envisions to develop a decentralized and contextual Trust and Identity Management Framework for resource-restricted IoT environments following a self-sovereign approach. The project intends to enable the automated lifecycle monitoring of the devices, strengthening trust, identities, and resilience in the entire IoT ecosystem, supporting the enforcement of the NIS directive, GDPR, and Cybersecurity Act.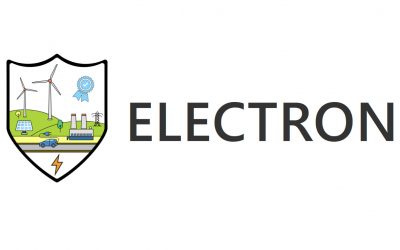 ELECTRON - rEsilient and seLf-healed EleCTRical pOwer Nanogrid Objective ELECTRON is EU H2020 SU-DS04-2018-2020 funded research project that aims at delivering a new-generation EPES platform, capable of empowering the resilience of energy systems against cyber,...